Alice's
Wilkie Collins
The Moonstone
readalong is upon us! Oh, the excitement!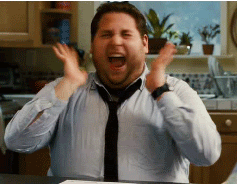 For those of you new to my blog, welcome! I'm Red. Or Alley. Hello!
If you didn't take part in the last Collin's readalong when we all read
The Woman in White
, well you are in for a treat. I hope. I don't want to build this up too much but last time it was super fun and lots of gushing over the awesomeness of Marian, the boringness of Laura, the creepiness of Fosco. I hope for more of the same. But you know, with
Moonstone
characters, whomever they may be.
I've decided to go into this one like I did the last one, meaning I haven't bothered to look up a damn thing about this before I dive in. Last time it was because I didn't pay enough attention to the posting schedule. This time it's because I'm procrastinating. I did try to really study the
Siege of Seringapatam
, which Wikipedia does have a page on, so I don't have to make something up. However, military stuff makes my brain go "oh this is the time I can quit paying attention" so the details are mostly going in one ear and out the other. So here are the details that I can seem to grasp
-The "belligerents" are the British East India Company and the Sultanate of Mysore and I can't help but go "your sore what?" and giggle because I'm a small child.
-They call it the Anglo-Mysore War but I like it the other way cos then I can giggle some more. "Ow I've bruised my Anglo"
-
The Moonstone
begins with someone stealing jewels from "the legendary treasury of Tippu Sultan" who was "a short, fat officer" although later in that same section it says he was about 5'8 which doesn't seem
that
short. He also had delicate wrists and ankles.
-Wilkie Collins has a huge forehead. I know, not about the siege and I talked about it last time but seriously, look at that. Look. At. It.
I look forward to seeing everyone's thoughts and picking favorite characters and the gifs. I am excited for all the gifs.